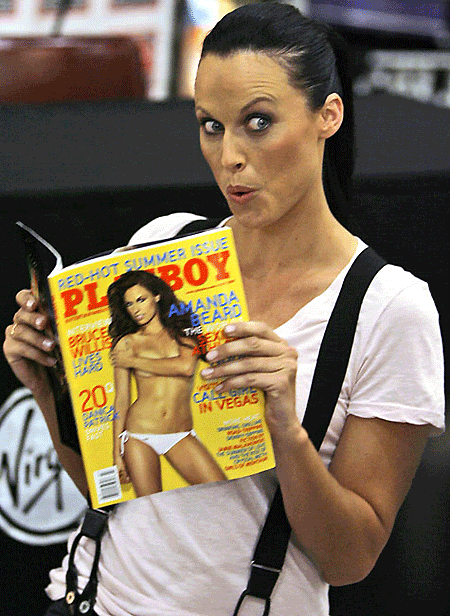 Listen, it's one thing to deny you're sleeping with the guy, but deriding Michael Phelps looks is just flat-out wrong:
Olympic swimmer and Playboy covergirl Amanda Beard yesterday denied she is dating 14-time Olympic gold medalist Michael Phelps, with a rather insensitive "Ew, no!"

"I am not dating Michael Phelps! I have never, ever in my life hooked up with Michael Phelps," the pool princess told a Phoenix radio show.

When asked if she'd ever kissed Phelps, Beard replied, "Ew, no."

"I have really good taste," she continued. "He's not really my type, personally."

Um, ouch!
What a bitch.